mizmalice.livejournal.com
Hey everyone,
I recently posted
here
asking about the best way to paint a plain ceramic piggy bank for my brother's Christmas present. I eventually found some ceramic paint and with only half a week to go until Christmas I finally got it done.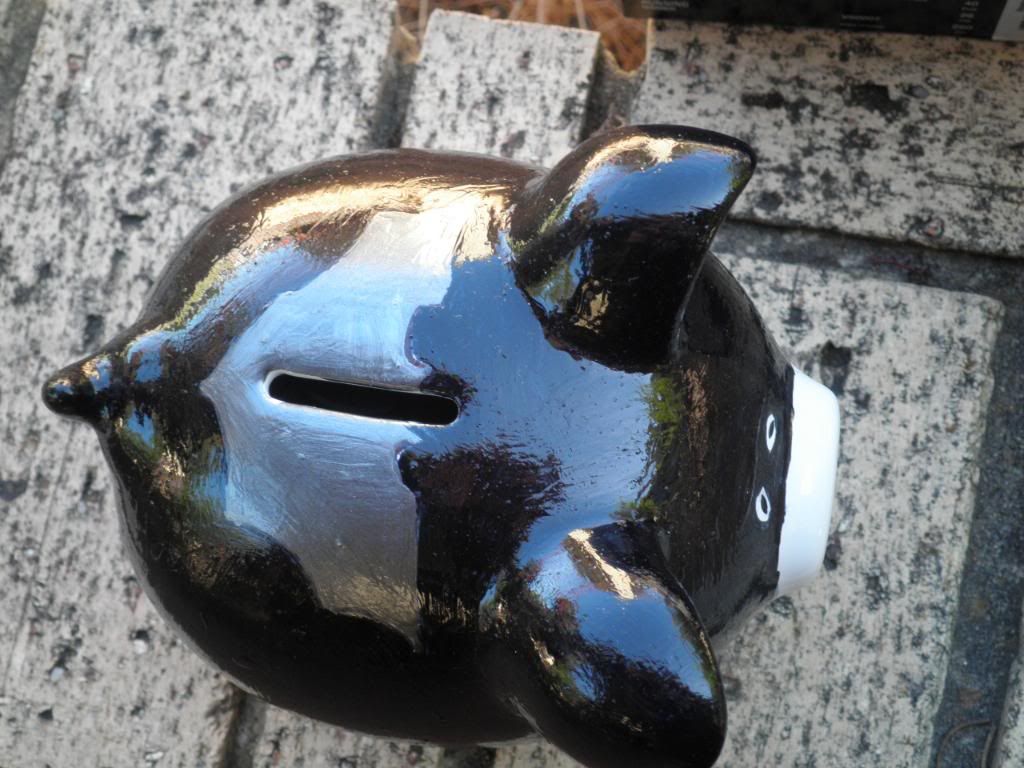 Next time I'd probaby give myself more time to do it and use a better quality brush.
( More Pig pictures ahead )
I also made a tea cup pincushion as a Christmas present for a friend. It was super easy and it was a good way to use up an old teacup.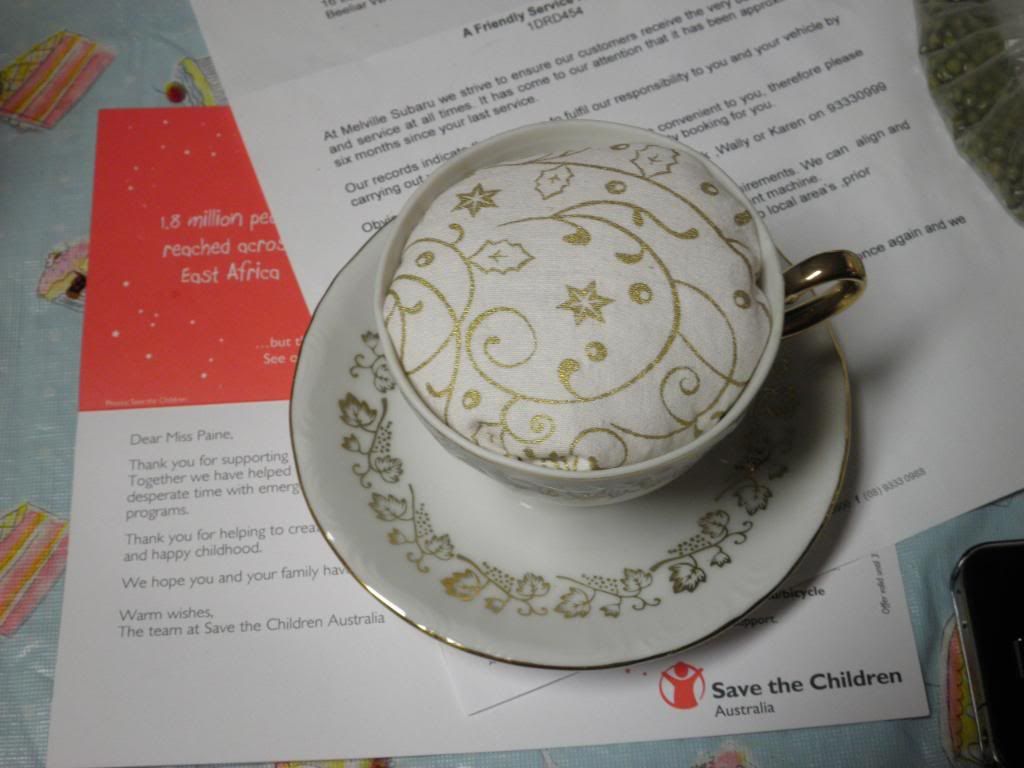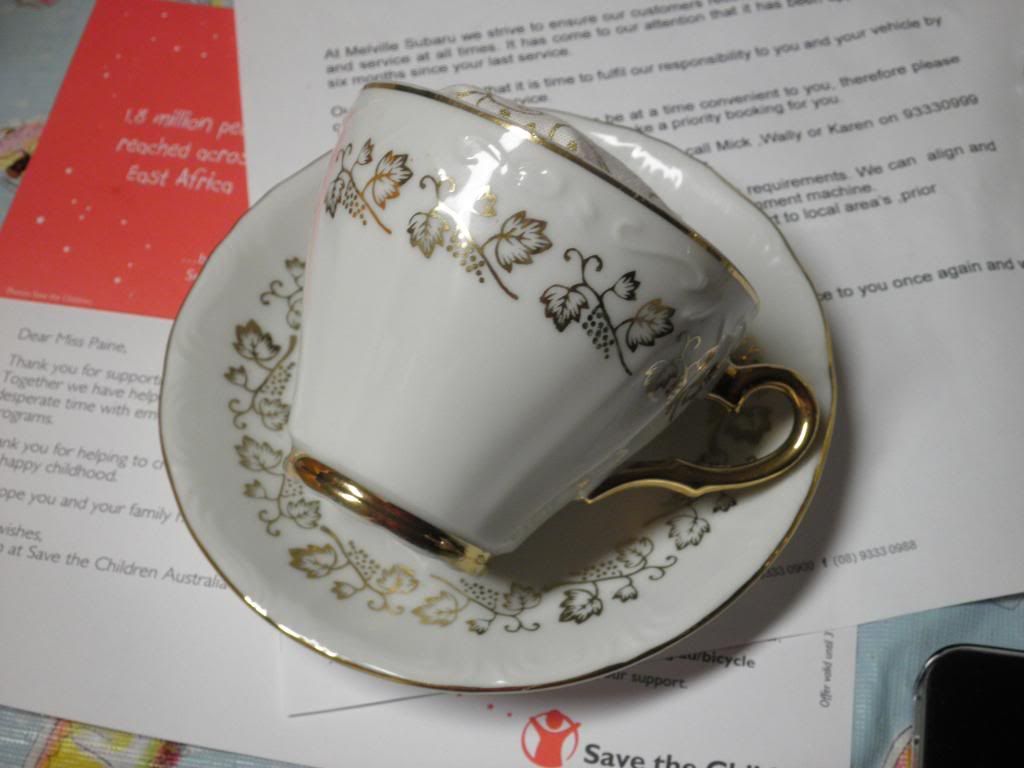 Also, it seems I need some more help. I've got these cheap shelves that are super ugly. And I sanded them down and primed them and I was going to decorate them with wrapping paper. I cut the paper a bit bigger than the panel I was going to cover and I painted a square of decoupage medium down and laid down my first bit of paper. I then painted the next bit of shelve and tried to flatten out my next peice of paper. I did this for the whole panel and it failed horribly. The paper wrinkled and I tried to smooth it out and just tore the paper. I tried to cut the paper smaller and use less glue but it still failed. I have just enough paper left to cover the shelves and I figured I'd ask here since you guys were super helpful last time.
( Pictures of Failed shelves behind the cut! )
I tried to tag this post but LJ wouldn't let me.
Thanks all, (I'm sorry if this is super long).
ETA: Fix a few spelling mistakes