Apr. 2nd, 2012

madame-ugly.livejournal.com
It's DONE (and with time to spare!).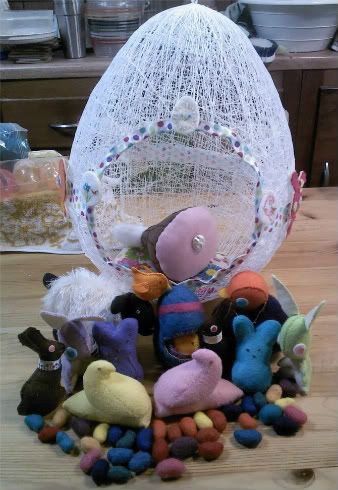 Some close ups under this here cut.
( Two pics, not huge )

lindapendant.livejournal.com
I found this idea on a blog link party and loved everything about it.
As you can see, I had a bit of a problem keeping the twigs curved for the S, so I ended up enforcing the bottom curved twig with wire, then wrapping with jute.
To bend your twigs, first choose new growth, very gently bend them and submerse them, coiled, in the bottom of a glass of water or a jar for about a day. Take them out and then wrap them around a paper towel or toilet paper roll and tape them into place. Let them dry for at least two days.
Assemble the twigs using jute or twine, gluing the loose end with hot glue.

kathy-kostinsky.livejournal.com
I'd like two show you my point of view to weaving beaded curly fur. In my cartooned tutorial I present two ways of weaving;
1)QUICK WAY,
2)LONG BUT COMFORTABLE WAY
Choose what you like more
To see the cartoon click the picture, please.
The cartoon lasts of about 13 minutes.
My other cartooned tutorials are aviable here:
http://katenkin-biser.ru/lessons/indexeng.php