michannosekai.livejournal.com
I know this has been done sooo many times, but I can't help making a t-shirt recycle too. I had two t-shirts that I don't like any more so I decided to made a reversible tote bag from it. Fortunately, I still have quite fabric left from one of the shirt, so I made fabric flowers and turned it into headband and necklace.
As for tutorial, there are hundreds of tutorial on how to make fabric flowers and reversible tote bag on the web :) I'm sure most of you have seen those tutorials somewhere.
So here they are, the summer-ish accessories in the middle of winter.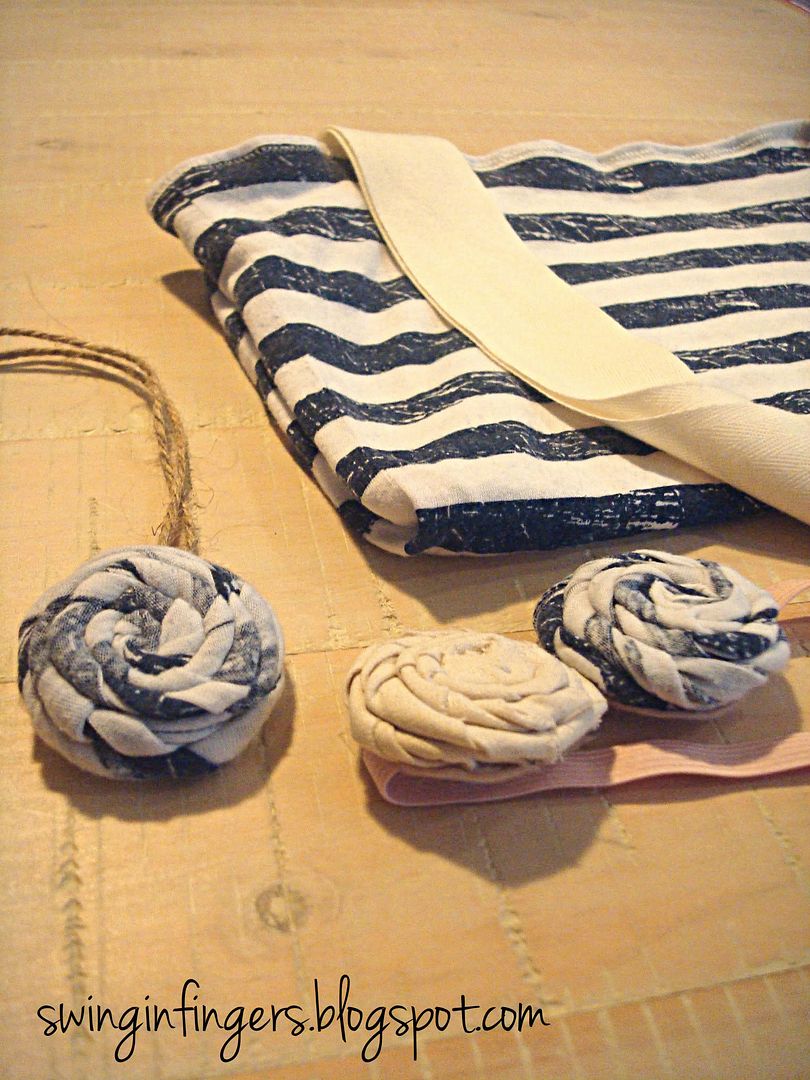 ( more photos )
ps: I would love to follow some craftblog in blogspot. If you have one, please let me know :)