crimson-flygon.livejournal.com
I believe I never shared them here, but some time ago I made a pattern for mermaid cat plashes that I was quite pleased with. Recently I was brainstorming thinking of what sort of new plush pattern I should come up with and I decided a non-fish cat would be a good idea. And then I realized since I was so pleased with that original pattern I should just modify the mercat to make a normal cat version. I pulled out the pattern and made some modifications.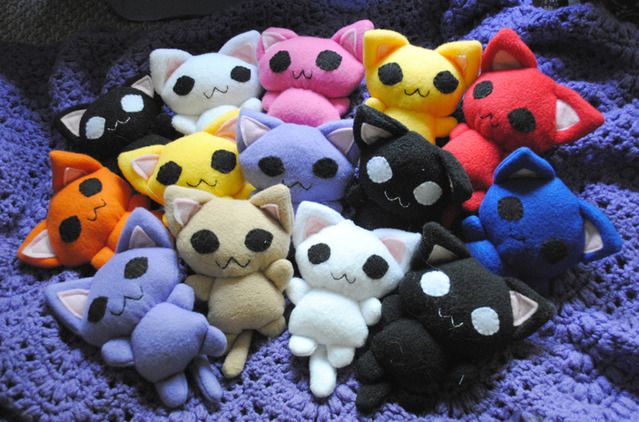 I guess going overboard and making tons of things in every color of fleece I own is just something I can't help XD
They are really fun to make though and I'm really proud of the pattern.